Tsu Domination .
Learn how to Dominate Tsu and let Tsu make all your marketing dreams come true.
What EXACTLY Will you Learn in TSU Domination?
You will learn how to gain 200-600 New Followers Each Day

You will learn how you can Increase Your Tsu Network in Seconds

You will learn How To Get Free Traffic To Your Signup Link 

You will learn what Products are the best to Market on TSU

You get all the scripts and training to automate everything

 

 
Account Growth With TSU Domination
Day 1 after I applied the Tsu Domination Strategies and scripts
Day 2 
after I applied the Tsu Domination Strategies and scripts
Day 3 
after I applied the Tsu Domination Strategies and scripts
Day 4 after I applied the Tsu Domination Strategies and scripts
After using the tactics of my TSU Domination Course my account exploded.
See how the friends request keep pooring in !!
Now your Tsu account get an huge reach for marketing other product and really starting to make money on Tsu.
So I will teach you how to start making money with other product on tsu.
I will guide you through the entire proces of setting up your affiliate account and getting approved as an affiliate.
Then I will show you how to market you affiliate product on tsu and outside of tsu.co.
Then I will also show you the big secret on making money online with video's that you post on your tsu account after uploading them to Youtube and monetizing them with your Google Account. 
So there is tons to be learned from this amazing Tsu Domination video course so hurry and grab your copy now before the price goes up.
Don't worry about the pennies and start grabbing the big bucks

.
Almost 2 HOURS of Video Training Content
This Tsu Domination Training has more then 1,5 hours of video training content that will explain everything that you need to know to start making huge amounts of revenue on Tsu. 
Make sure you lock in on this amazing training course since the price will go up with every sale.
12 HD Training Videos !!
Video 1 :  Registering & setting up your account 10:36 min

Video 2 :  Followers strategy 3:16 min

Video 3 :  Different kind of invitations 3:36 min

Video 4 :  Hashtag strategies 9:37 min

Video 5 :  Making real money with tsu 17:47 min

Video 6 :  30 Ways to promote your signup link 12:16 min

Video 7 :  Friends Request script 4:54 min

Video 8 : Automatic Follow Script 5:32

Video 9 : Automatic unFollow script 6:03 min

Video 10 : Automatic Like script 4:11 min

Video 11 : What is your family tree 10:50

Video 12: How to grow your family tree 10:10 min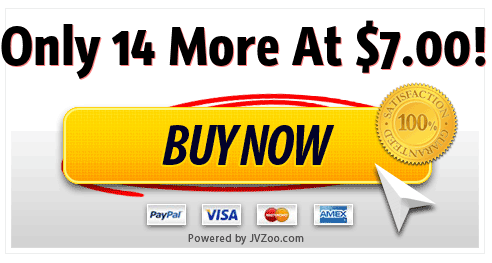 Do you want to make money of this Tsu Domination Course Then check the affiliate option below in the menu on this page.